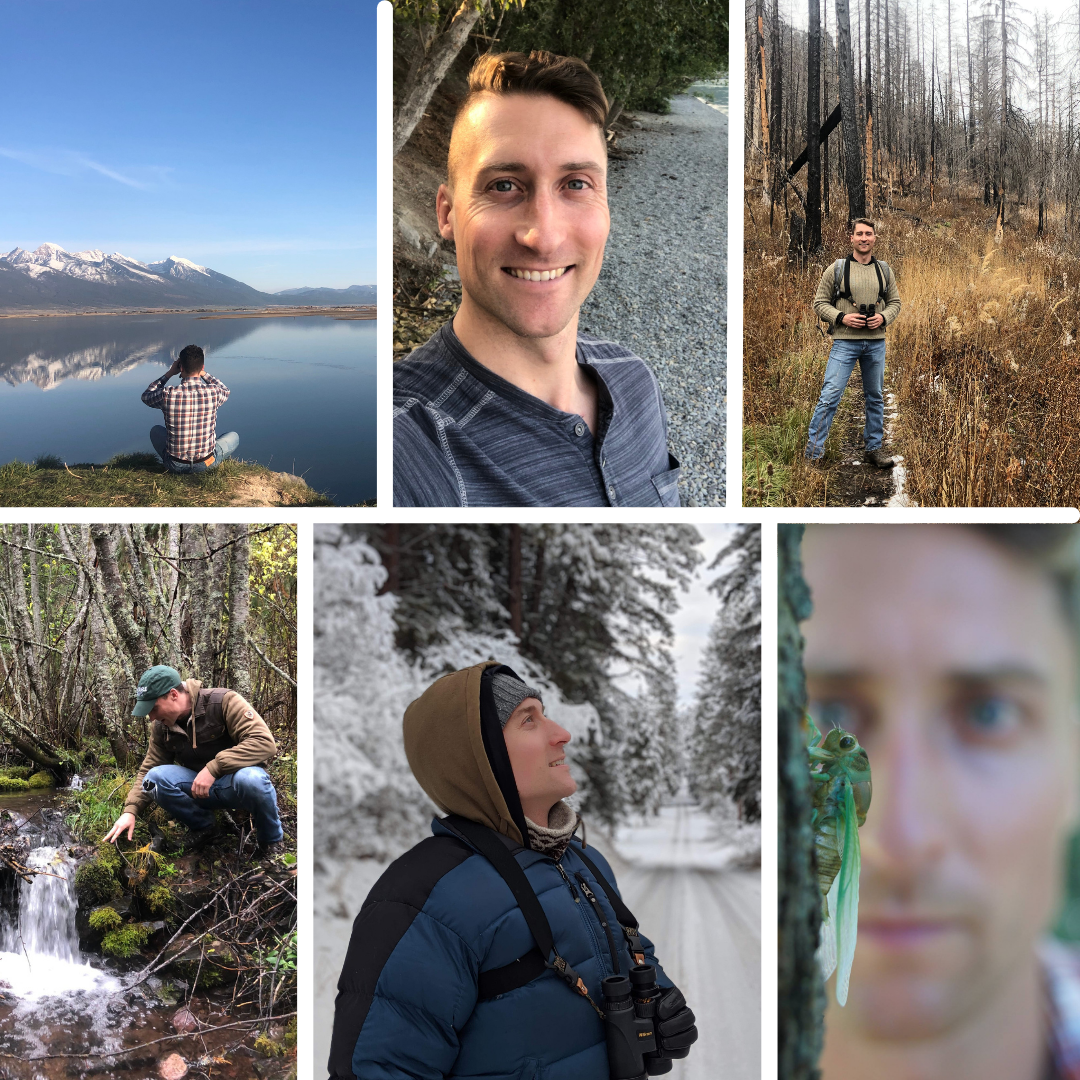 I'm the author and founder at Gulo in Nature. I am a professional conservation scientist and interpretive naturalist with over fifteen years of experience studying and protecting wildlife and natural places. Everyone should have access to natural spaces and nature knowledge, so that they can enjoy the many benefits of learning from the non-human world.
My goal is to help people develop deeper, more meaningful connections with nature and have better experiences outdoors.
I have a PhD in Ecology, Evolution, and Behavior from Tufts University, and have studied and worked in wildlife ecology and conservation institutions around the world. I also am a certified master naturalist through the Montana Natural History Center.
The idea for Gulo in Nature started during the COVID-19 pandemic. Suddenly, lots of people started spending time outdoors and becoming interested in exploring nature, many for the first time. These new nature lovers had lots of questions, and I found myself answering them on social media, message boards, and through friends. But when I looked for online resources to share, I was disappointed in what I found.
Most nature blogs were written by non-experts recycling information from the same small number of primary resources. They glazed over important scientific issues, and were either factually inaccurate or so technical that they were utterly boring. Where I had looked for meaningful and exciting information on the natural world, I found unhelpful clickbait. There had to be something better out there!
So I started Gulo in Nature to offer the  best of both worlds. Real science and nature knowledge from real experiences in the field, presented in a fun and engaging style. This blog is a way to empower others to have quality time outside and learn more about the importance of our natural world.
Gulo is a latin word meaning "glutton," and is both the genus and species of the Wolverine (Gulo gulo), a powerful and poorly understood mammal native to high elevations and Northern latitudes. Despite being rather small, wolverines have a notoriously huge appetite and wander over large expanses of wilderness. I liken my approach to nature knowledge to the wolverine:
A huge appetite for knowledge

A broad and inclusive spread of interests—from lichens to African wild dog behavior or microbiology

Ranging widely across topics, habitats, and locations
My day-job is as a conservation scientist working to protect freshwater habitats like wetlands and rivers and the wildlife that depend on them. I am currently an Assistant Research Scientist and member of the graduate faculty at University of Georgia's Odum School of Ecology and River Basin Center.
In addition my science career, I also help out as a co-producer and co-host on the Nature Guys Podcast,  the Lead Ecologist for the Livable Hawaii Kai Hui, a grassroots environmental non-profit on O'ahu, and as conservation correspondent for K9Conservationists.
When I'm  not meeting new bugs, birds, and plants outside, I enjoy cooking, reading, and practicing mixed martial arts.
You can learn more about me, my science, and my other work on my professional website or on Twitter or Instagram.
A dear friend of mine, the amazing and talented Emily at 
Silver Eel Studio
designed both the logo and the current nature scene banner.