Smartphone apps offer a variety of fantastic resources for getting more from your time outside. The right outdoor apps can bring huge amounts of information right to your fingertips. Some might help you plan a hike or stay oriented, while others can help solve the mystery of that weird bug your friend just found. As with anything else, there are so many choices when it comes to what apps to bring with you outside. In this Outdoor Tips post, I'll introduce you to five outdoor apps that myself and other naturalists love to bring along on our adventures.
1. iNaturalist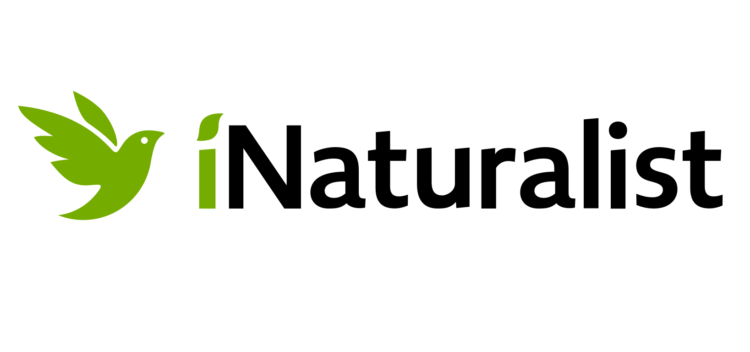 iNaturalist has quickly become the most indispensable app for nature-interested hikers, campers, and anyone else who occasionally sees a bug or plant and wants to know more. Developed by the National Geographic Society and the California Academy of Sciences, iNaturalist has some major cred and is a trustworthy source of good nature information.
Here's how it works:
Users can submit photos of wildlife that they've taken (or take them in the app)
An artificial intelligence (AI) algorithm will attempt to identify the organism and provide suggestions
The users can submit the sighting to share with others, with their best guess for the ID
Other users can make suggestions or corrections
Big community, good cause
As of this writing, iNaturalist has over 2.5 million users who have identified 344,000 species in 90 million sightings! It's a community worth joining—here's why. While iNaturalist helps us identify weird plants, bugs, and other things we may come across, it also supports conservation. How? Sightings from iNaturalist are compiled in a global database of species occurrences. Information on where, and when different species appear in the world is crucial to protecting the natural world. It lets conservation scientists (like me!) know what areas need protecting, and which species may be on the rise or decline.
iNaturalist's large community is also super helpful. I will regularly throw up my hands in confusion over some sighting only to log on a week later and find dozens of helpful comments and suggested ID's.
Between its helpful tools, huge user base, and contributions to important science, iNaturalist should be at the top of any beginning nature-lover's list.
Seek by iNaturalist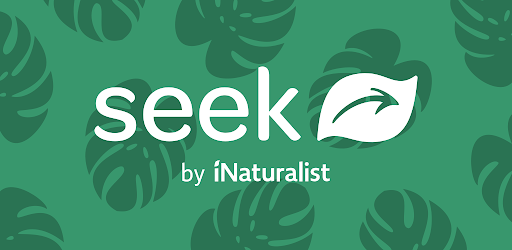 It's also worth mentioning an extension of iNaturalist that is even more user-friendly. Seek offers the same AI identification, but does it in real time without the need for so much data entry. It uses a simpler interface that shares cool information about species it identifies. It also offers a reward system with cool badges that you can earn through your IDs. Your sightings still go to the same good cause. Although I haven't used seek much, I can really see the appeal. It's got a sleek interface and is very simple and visually-pleasing to operate. I'm definitely planning to start on my next nature walk.
2. Merlin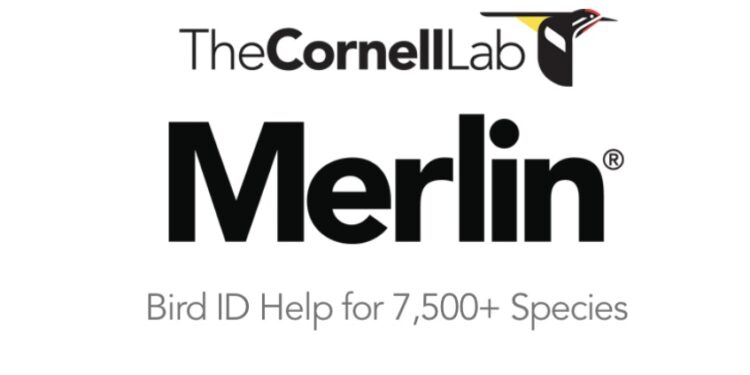 Birdwatching is an excellent way to start learning more about nature. The Cornell Lab of Ornithology has done some truly outstanding work helping millions of people connect to birds outdoors. They offer a number of educational resources, and conduct global-scale research to protect and conserve bird species. For more info on Merlin, check out our episode about Merlin on the Nature Guys Podcast.
If you'd like a convenient guide on using Merlin for your own birdwatching, check out my beginner's guide to using Merlin.
They combine many of their strong points in Merlin, a free mobile app for identifying wild birds. Although it does have AI photo recognition capabilities like iNaturalist, Merlin focuses more on a deductive approach. If you see a bird and don't know what it is, the app can lead you through a series of steps to identify it yourself. The algorithm provides suggestions for what you may have seen based on a series of questions:
Where and when did you see the bird?
What was it doing?
How big was it?
What color was it?
…and so on. After answering some questions, you can get a list of suggested species and information on those species. This includes gorgeous pictures and even sound recordings of their calls for comparison. Cornell organizes this field guide information into "packs" based on location. For example, I downloaded the Southeastern US pack for my walks in Georgia.
Other cool features
One of the features that I like most about Merlin is a relatively new innovation. The app allows you to record bird sounds for the AI algorithm to interpret. Just like Shazam for birdsongs, it can give useful suggestions as to what you may be hearing. Combined with the available recordings in the field gide part, this is a great learning tool. While I have yet to take full advantage of it, I certainly plan to when I am learning my Southeastern birds this coming spring.
Finally, Merlin can also keep you up to date on current birding events. For example, the Great Backyard Bird Count was going on while I wrote this post. I received an informative notification about the count and an invitation to participate.
Whether you're an experienced or novice birder, Merlin is a great way to sharpen your skills. It's also a way to carry along some great bird information while you're outside without lugging along a field guide. Call me old fashioned, but I'd still recommend you have a couple to open up when you get home, though!
3. AllTrails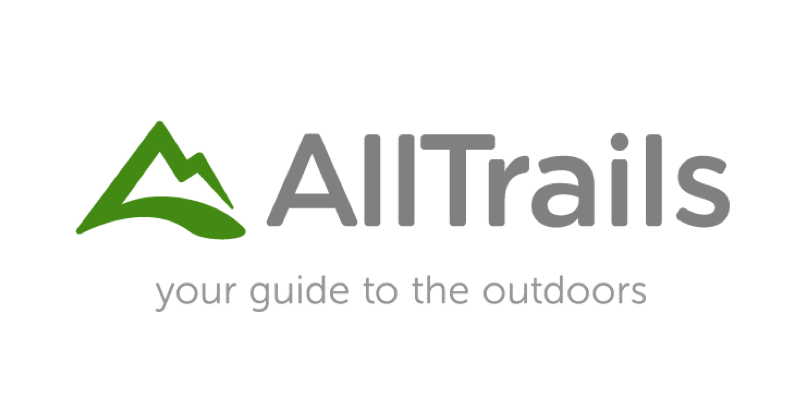 AllTrails is a useful hiking app that offers both a paid (called pro) and a free version. The app uses community-sourced information to maintain a database of hiking and nature trails all over the world. Users can share information about trailheads, trail location and condition, and reviews of individual hikes with one another. The user base consists primarily of mountain bikers, backpackers, hikers, trail-runners, and of course some naturalists like myself.
Alltrails' primary function is providing a searchable list of nearby trailheads organized by location. You can then apply filters to this list specifying elevation gain, difficulty, length of your hike, and so on. One feature I like is an estimate of how busy a trail is. This one is great when I'd like to have some space to myself for an outing. You can also browse trails on an interactive map, and read other hikers' reviews.
Make a trail wishlist & track your progress
The app allows people to save favorite trails or ones on their wish list, and check them off as completed. You can also record your hike as you go to keep track of your location and route. One bit of information I really like on AllTrails is a map that shows the elevational profile of your hike. In other words, you can see how steep the trail is at various places and when the elevation gain happens. This means you can plan ahead for the more difficult parts of your hike!
The pro version, which requires a monthly subscription fee, lets you download data and trail maps to your phone. This is particularly useful if your planned hikes are in remote areas without cellular service. With or without this option, AllTrails is a great way to find hikes you might not have known about otherwise. Since there are options to filter for birdwatching and wildlife, it can be a great resource for naturalists of all levels.
4. Gaia GPS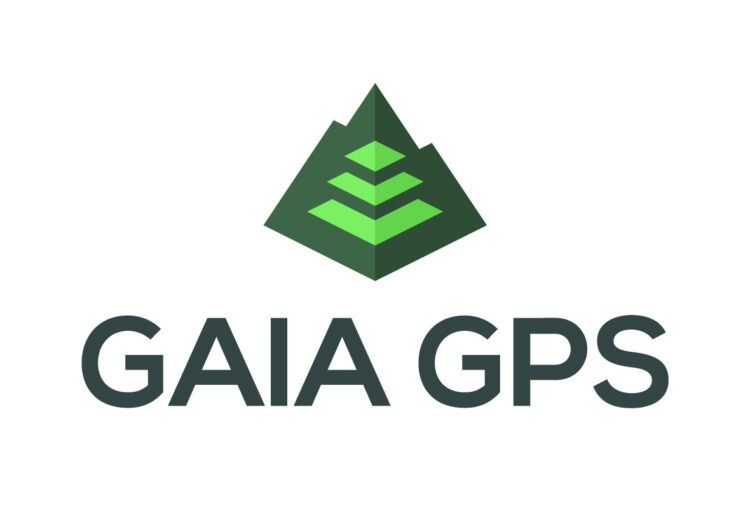 For even more serious hike and trip mapping, there's Gaia GPS. This mapping app has both a free basic option and paid subscription services like AllTrails. At its core, Gaia GPS offers a mapping function that includes paths, backcountry roads, and other points of access for outdoor spaces. The app's community includes hunters, off-roaders, backpackers, and other back-country outdoors people.
Like AllTrails, Gaia GPS lets you record a track of your routes as you go and share them with contacts. The paid versions of the app unlock the ability to download maps for use outside of mobile reception areas. They also provide aa huge number of map types from forest service roads to satellite imagery. This can help you plan better outings when you'll be off the beaten path. You can also create, download, and print your own custom maps using those base layers. That's a really handy feature for longer journeys, or for professional guiding.
My favorite feature
The app provides some pretty fancy functionality, like smart tools that locate accessible roads or paths to get where you want to go. One of my favorite features is the ability to make and save waypoints on your map to mark locations that you want to remember. This can be useful for poorly marked trails, or to tag locations that you don't want to forget.
Several of my botanist friends use Gaia GPS to save the locations of cool trees and flowers that they want to find again later. I have also seen people mark good campsites or viewpoints. This summer, I'm hoping to record the locations of some of my favorite wildflowers and bird territories on my hikes in the Appalachians.
Although Gaia GPS may be a bit too fancy for shorter trips, but the ability to save key locations is really useful for naturalists wanting to keep track of good spots for wildlife. For more serious and extended adventures, it's an excellent tool to stay oriented and plan ahead.
5. Night Sky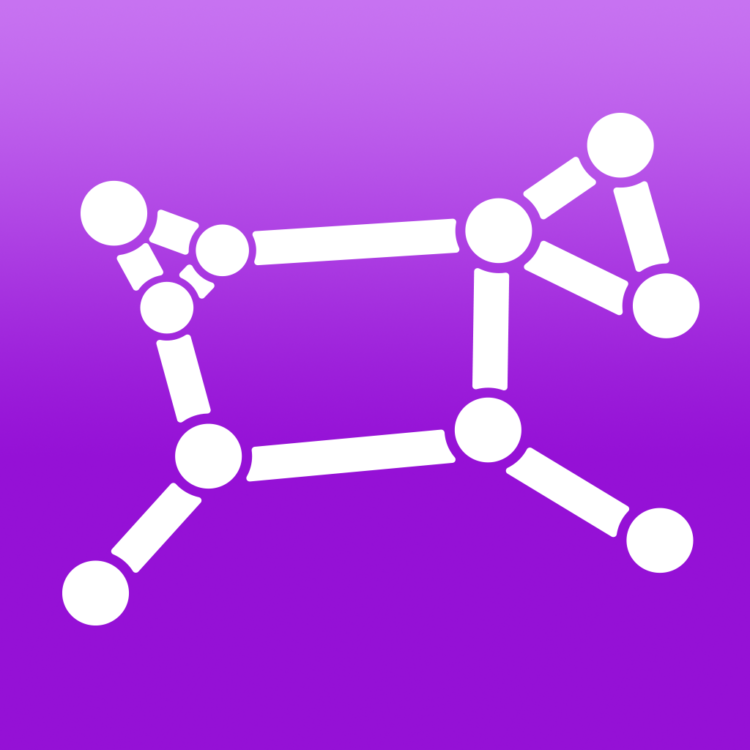 My final recommendation for this list Outdoor Tips entry is the Night Sky app. A major advantage to spending time outdoors, especially further from urban areas, is a reduction in light pollution. The reduced ambient night-time light makes it easy to see the faint light reaching earth from celestial bodies all over our universe and beyond.
But if you're like me, the revolving carousel of stars, planets, comets, nebulae, and other twinkly things is hard to tell apart, much less remember. My father must have pointed out dozens of stars to me a hundred times by now, but I can't keep them straight.
Night Sky uses a smartphone's GPS capability, the time of day, and the orientation of the phone to project the locations of celestial bodies around you. Wherever you aim your device, it will show you a labeled projection of the objects in space in that direction. This 3D map also illustrates constellations, highlights planets and satellites, even the International Space Station! It also provides weather reports to give you the best time for stargazing. There are also new features to push notificataions of cool astronomical events when they occur.
Unlike other apps discussed in this post, Night Sky is only available on iOS. Fortunately, there are lots of alternatives for android users, which provide the same essential functions. These "pocket planetarium" apps are a great way to get more from nocturnal time outdoors. I have used them while waiting for owls and other nocturnal wildlife on past adventures.
Give these outdoor apps a try!
Now that you know some of the apps most used by naturalists, see if they can help you enhance your outdoor experiences. If you've got additional apps to recommend, please let me know via the contact page or in the comments. As always, if you've got other topics that need a post from Outdoor Tips, I'd love to hear about it!